Two Crooked Lane Authors Launch Books!
Not just one, but two Crooked Lane Authors on my blog this week! And one of them is me!
I'm thrilled to share my launch date with fellow Crooked Lane author Katharine Schellman! We thought it would be fun to do a joint interview to celebrate our new books.
As you can imagine, things have changed a LOT in recent days from what either of us anticipated for launching our books. I had planned a lot of events to celebrate the new book and meet with readers. Some events have been rescheduled, others are in flux, please check my events page for updates.
And don't miss my Facebook Launch Party on Tuesday! Check in from wherever you live. Click the link here to find the event and all the details. Guest writers, fun chat, and giveaways!
---
The Crooked Lane Authors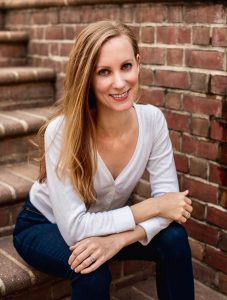 Katharine Schellman studied theatre and history at the College of William & Mary, after which she went on to dance professionally, marry her college sweetheart, and collect addresses up and down the east coast of the United States.
The Body in the Garden is her debut novel.
Katharine currently lives and writes in the mountains of Virginia, and she is still recovering from that time she worked in political consulting.
To learn more about Katharine, click on her name, photo, or any of the following links: Instagram, Twitter, Facebook, and Goodreads.
---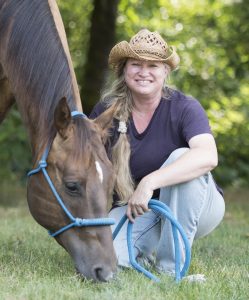 Elena Taylor lives on the banks of the Middle Fork of the Snoqualmie River in a town made famous by Twin Peaks.
When she's not writing or working one-on-one with writers as a developmental editor, she can be found hanging out with her husband, dog, and two cats.
Her favorite place to be (besides home) is the stables down the road, with her two horses Radar and Jasper.
To learn more about Elena, click on her name, photo, or any of the following links: Instagram, Twitter, Facebook, and Goodreads.
---
Two Crooked Lane Books
Perfect for fans of Tasha Alexander and Rhys Bowen, Katharine Schellman's debut novel is sure to delight.
London 1815. Though newly-widowed Lily Adler is returning to a society that frowns on independent women, she is determined to create a meaningful life for herself even without a husband. She's no stranger to the glittering world of London's upper crust.
At a ball thrown by her oldest friend, Lady Walter, she expects the scandal, gossip, and secrets. What she doesn't expect is the dead body in Lady Walter's garden.
---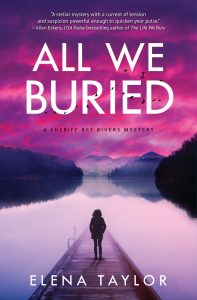 For fans of Julia Keller and Sheena Kamal, All We Buried disturbs the long-sleeping secrets of a small Washington State mountain town.
"A lifeless lake, a floating corpse, a small-town sheriff trying to make her mark, ALL WE BURIED is a gripping mystery about memory and the dark secrets we can't leave behind. Fast-paced and impeccably plotted, the story keeps you guessing as it sinks ever deeper into the community's troubled past. A late-night read that mystery lovers will devour."
—Lili Wright, author of Edgar-nominated Dancing with the Tiger.
To read the Publisher's Weekly review, click the link here.
---
The Interview
To Katharine: We both landed at Crooked Lane for our books launching on April 7. Tell us about your journey from draft to published author with Crooked Lane:
In a word: long! Though not as long as it could have been, which I feel very fortunate about. You don't realize until you're in the publishing world how much timing and luck impact things. The right person needs to see your query or manuscript at the right time, and that's not something you have any control over.
What you do have control over is writing, and that's something I've been doing my whole life. I've wanted to be a writer ever since I was about six years old. There are multiple novels saved on my hard drive that will never see the light of day again, but they were really good practice.
When I finished the first draft of the book that became The Body in the Garden, it was not a good book by any means, but I knew it had potential. So I kept working on it whenever I had time.
---
All told, it took three years, five beta readers, and five drafts before I was ready to start querying.
---
All told, it took three years, five beta readers, and five drafts before I was ready to start querying. And I had an abnormally fantastic experience in those trenches! I signed with my agent four weeks after I sent my first query letter.
We spent the summer revising, went on submission that fall, and sold the book to Crooked Lane in April, just under a year after I started querying. My pub date was set for a year after that, and I'm in good company!
So from starting to write the book to publication will be about five years. It felt very long at the time but, in the grand scheme of traditional publishing, I've discovered that five years isn't much time at all.
---
To Elena: How has your writing process changed from your first book to this one?
The biggest change was less about my writing process and more about the style of the mysteries I'm writing.
My first three books, the Eddie Shoes Mystery Series, are light and funny. They are about a private eye, Eddie Shoes, who solves homicides with her card-counting, poker-playing mother for a sidekick.
---
 …a very different style than All We Buried, which is a return to my more serious and dramatic roots.
---
That's a very different style than All We Buried, which is a return to my more serious and dramatic roots.
I spent a lot of years in theater writing plays about complex social and environmental issues, so the Eddie Shoes books were a blast to write and a fun break from all the heavy drama.
With All We Buried, my protagonist is a sheriff, rather than a private eye, and it includes a much deeper investigation into the human condition. Sheriff Bet Rivers solves not just a homicide, but also mysteries from her past and how to move forward in her own life after her father's death.
For fans of Eddie Shoes, I promise Eddie, Chava, Franklin, and the crew will be back! But right now I'm totally engaged in the world of Bet Rivers, and I hope you find her as fascinating as I do.
---
For Katharine: You have also worked as an actor and a dancer, how does your actor and dance training impact your writing life?
My years performing really taught me a lot about how to be self-motivated in a creative career and how to juggle your time — especially about how to balance a day job with a creative job that doesn't quite pay the bills! It also gave me a very thick skin. Acting is about 90% rejection and comes with a lot of critical (and often very personal) feedback.
Learning how to take that and use it to grow in your craft, rather than getting discouraged, was a lesson that has been incredibly helpful as a writer. And having been through hundreds of acting and dancing auditions meant that when it was time to query or go on submission, I was able to keep things in perspective.
Dance and acting have also given me some very particular writing quirks! My dance background made me a very physical actor, so figuring out how my characters moved was always how I got into their emotions and personalities. That has definitely spilled over into my writing.
I tend to describe what characters are doing physically as a way of showing how they are feeling and reacting. Mostly I think this is a good thing, but I've been lucky to have beta readers and editors who are willing to point out when I'm overdoing it.
---
For Elena: Planning and researching a book usually involves stumbling over all sorts of weird facts. Is there a strange-but-true detail you came across while writing this book (or another) that didn't make it into the final draft?
What a great question! I do a lot of research, both reading and interviewing experts. There are a lot of details that fascinate me that don't make it into the final drafts, but this question brings to mind a story that isn't exactly about research, except it says a lot about small towns.
My new series is set in the tiny fictional town of Collier, Washington. While the town itself is from my imagination, it's based on real places in Washington State. So I visited the tiny town of Roslyn, just east of Snoqualmie Summit, to scout out some fun real-world details to include in Collier.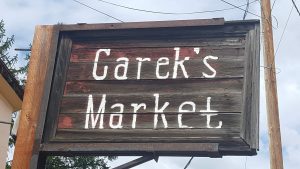 There's a great meat market there, called Carek's. I stopped in for some yummy ribs to take home and other treats. I started chatting with the lovely woman behind the counter, who I believe is also the owner. She asked what brought me to Roslyn, and I explained what I was doing.
That took us to how I rely on experts for my research and how a specific person in Ellensburg, a much bigger town thirty miles away, had been very helpful to me. I didn't say a name, just his title.
She said, "Oh, yeah, Nick. I went to high school with him."
It had never occurred to me that I was talking to someone who would actually know the expert I was talking about! It reminded me that small towns make it so much more likely that people, or at least their names, are recognizable.
While I have lived in small towns, including Alpine, California, Roy, and Port Townsend, Washington, I didn't grow up in one. So these kinds of coincidences aren't what I expect.
It was a terrific reminder about how much harder it can be to remain anonymous in a town that size.
(On a side note, Roslyn has a population of 947, very similar to Collier)
---
For Katharine: Historical mysteries require research for the mystery and for the time period, then you also set your mystery in another country – what were the challenges for setting your story in 1815 London?
Early 19th century England was a period that I had read a lot of fiction set in or written during, so when I started writing I thought I was really familiar with the era. I quickly discovered how much I still had to learn!
I had to research everything, from checking maps for the names of landmarks to reading letters and court records to get a sense of colloquial speech to studying fashion plates to learn about nuances of dress. I especially had to do a lot of research into what life would have been like for people who were not upper class, or not white, or not wealthy.
I'd guess that about 70% of the research didn't make its way into the final novel, but it informed everything I wrote.
Fortunately, the research wasn't a hardship for me: it's something I genuinely enjoy. I have less interest, for example, in studying modern forensics and computer science in order to write a believable police procedural. I'm glad there are other writers tackling that genre so I can enjoy their books while focusing on my historical research instead!
---
For Elena: What's the best message you've ever received from a reader?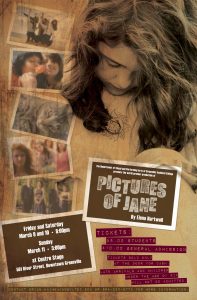 I've had a lot of great messages from readers over the years. About how things resonated with them, or what they loved about a book. Franklin, the dog in the Eddie Shoes Series, and Chava, Eddie's mother, could have their own fan clubs.
But the best messages I've ever received have been through productions of my plays.
One of my favorites came several years ago, when I wrote a play for a college production out in Greenville, South Carolina. I wrote a play about teen suicide and bullying.
I got several really wonderful messages from the students involved in the production, but it was an email from a parent that really touched me.
She and her daughter saw the play together, even though the daughter wasn't excited about going. The daughter, who knew firsthand about bullying and the very real dangers of teen suicide, ended up returning to see the play multiple times and brought her friends along with her.
To know that I impacted this young woman and her friends in a positive way has stayed with me.
It was a wonderful reminder that art has real world implications. That helps me stay committed to being a storyteller, even when it's hard.
---
For Katharine: What are you working on now? 
I recently finished the first draft of a completely separate novel, a crime drama set in Jazz Age NYC, which was so much fun to write! (It also required lots of research. Still does!)
I started working on it before The Body in the Garden sold, and my agent and I decided I should finish it before returning to my Regency mysteries.
Now I'm taking a break from that one to plan out the next Lily Adler Mystery. My editor is waiting on that one, so hopefully, it won't take me three years this time around!
---
For Elena: What are you working on now?
I'm currently working on what I hope will be the second Sheriff Bet Rivers Mystery. I also have a partial draft for a fourth Eddie Shoes book. There are a couple other projects that I continue to mull over.
I spend a lot of time working in my head on projects even when I'm not actively writing them. Let's just say I have enough projects to last me for at least the next ten years!
---
For Katharine: Final words of wisdom:
It takes about 300 words to fill a typed page. If you write a page a day for a year, you'll have 365 pages. That's a book, and it only takes 300 words a day.
---
For Elena: Final words of wisdom:
No one is forcing you to write. No one will die if you don't publish. No one cares more about your work than you do.
Do this for yourself. Be proud of your accomplishments. You don't have to convince anyone else your work matters. You know it does.
---
Header photo by enriquelopezgarre on Pixabay. Click the link here for more information.