International Thriller Writers supports all Crime Writers
I have been involved with the International Thriller Writers since I debuted my Eddie Shoes Mystery Series in 2016. ITW supports debut authors in several ways: The Thrill Begins, an online source for debut and aspiring writers, The Big Thrill Online Magazine, and the Debut Author Program. All this culminates in the Debut Author Breakfast at ThrillerFest in July.
It's my pleasure to host the debut authors on my blog. It's a great way to introduce you to brand new books from brand new authors. I'm thrilled to start out with Howard Michael Gould and Catharine Riggs.
---
The Authors
---
Howard Michael Gould: For many years he was paid to write screenplays and television pilots which for one reason or another did not get made but which garnered enough regard that he kept getting paid to write more screenplays and television pilots which also did not get made.  Frustrated with that treadmill, he began to focus on writing original material outside of the traditional Hollywood development system, and had just enough scripts get produced–and, more important, enough come close to getting produced–to spend many years on that treadmill.Along the way, however, he's somehow managed to be largely or even principally responsible for several pieces in various mediums which, though relatively unknown, still make him smile, and one which still gives him chest pains. You can find Howard on his website and follow him on TWITTER
---
The Book
Last Looks:  Former LAPD superstar detective Charlie Waldo, paying self-imposed penance for an old case gone horribly wrong, lives deep in the woods as a minimalist, pathologically committed to owning no more than one hundred things.  But after the girlfriend he left behind tracks him down and disrupts his solitude, he finds himself forced back into action, dragged into a sensational Hollywood murder investigation.
---
The Interview
Describe your publishing journey:
I've been working in Hollywood as a TV and screenwriter.  I had a detective screenplay that kept coming close to getting made, but not quite.  I hadn't written fiction since I was a teenager, but I didn't want this material to die, as so many screenplays do, so I tried reverse adapting it.  After that, everything came easily (for, truly, the first time in my entire career): I got an agent right away, and he sold it in the first volley of submissions.
What inspired you to write this novel?
It began when I watched an amazing online video called "The Story of Stuff," about the vicious cycle of consumerism and the destruction of the planet.  It made me more conscientious about my own "things," and I started thinking about a character who wasn't just conscientious but obsessed.  At the time I was hoping to come up with a new detective character, originally thinking about television, and that led me to Charlie Waldo.  So it started as a TV pitch, then became a screenplay, and finally the novel LAST LOOKS.
What are you working on now?
A few things: editorial revisions on a second Waldo novel, which is called BELOW THE LINE; early outlining on a third Waldo novel; and a little TV development.  I've also done some recent rewriting on the script for the movie version of LAST LOOKS, which we're hoping to start shooting late this fall.
Congratulations Howard! Thanks for hanging out with us, and good luck on all your future endeavors.
---
Author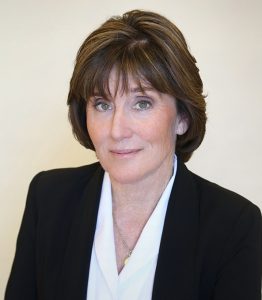 Catharine Riggs lives and writes on California's central coast. A graduate of UCLA with an MBA from Drake University, Riggs is a former business banker, adjunct college instructor, and nonprofit executive with a handful of unpublished manuscripts locked away in a drawer.
What She Gave Away is her debut novel. She is currently at work on the second novel in her Santa Barbara suspense series.
To learn more about Catharine Riggs, visit her website, and follow here on TWITTER, GOODREADS, and INSTAGRAM
Her book is available on AMAZON and BARNES&NOBLE
---
The Book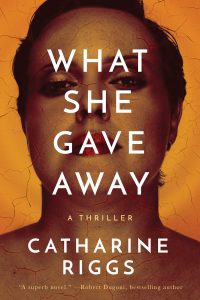 What She Gave Away is a psychological suspense novel featuring an outsider with a dark past and a bitter grudge who moves to a wealthy beachside community only to find herself enmeshed in the secrets of her boss and his hapless wife.
Spanning two years and told in the protagonists' alternating voices, What She Gave Away reveals the power of choice, the price of revenge and the treachery of denial.
---
The Interview
Describe your publishing journey:
I wrote for thirteen years and completed three full manuscripts before I signed with an agent. At that point, I had attended numerous workshops and conferences, studied articles, absorbed criticism, adjusted plots and queried agents. I had also gotten into the habit of writing daily in the early morning hours.  But despite my best efforts, I could not crack the code to the traditional publishing world. A fellow writer suggested a workshop taught by bestselling authors Robert Dugoni and Steven James. I was hesitant to spend the money but finally signed up and submitted the first fifty pages of my recently completed dystopian. A few weeks later, I received an e-mail praising the pages and requesting the full manuscript. Long story short, Robert Dugoni sent my manuscript to his agent and within a few weeks I had secured representation with the agent of my dreams.
Then came disappointment. We didn't sell that book. But several editors expressed interest in my writing so I got to work on an idea for a suspense novel I'd been mulling over for months. The years I'd spent honing a disciplined writing habit paid off. I wrote the first draft of What She Gave Away in a quick four months and within six months closed a two-book deal with Thomas & Mercer. Quoting from Kent Haruf, "You have to believe in yourself despite the evidence."
What inspired you to write this novel?
I am a "seat of the pants" writer who always starts with voice.  A few years ago, I was coming off of a terrible bout with the flu when I attended a four-day UCLA workshop focused on writing scenes. The first morning, our insightful instructor asked us to create an emotional scene and in my weakened state, an angry young woman came to life and flew onto the page. I read the scene aloud and in response, a well-dressed older gentleman insisted no one would ever be interested in a plus-sized, revenge-driven woman. His remarks bothered me enough I decided to craft an entire novel around my newborn character. Crystal began life as the antagonist of What She Gave Away but soon morphed into one of the two protagonists.
What are you working on now?
I have recently completed the second novel in my Santa Barbara Suspense series.  The book is loosely linked to my debut novel by location and secondary characters. The plot involves a series of unsolved murders at a wealthy retirement community and similar to What She Gave Away, the protagonists share a devastating secret that threatens to ruin their lives. Themes of body image, denial, family secrets and corporate corruption once again permeate the work.
Very inspiring story Catharine! Congratulations on your novel and best of luck with book two!
Check back soon for more ITW Debut Authors.
Photo by kat wilcox from Pexels
---