Continuing my tradition of interviewing ITW Debut Authors, I'm thrilled to introduce Steven Max Russo, Liz Milliron, and Deirdre Feehan. All three authors demonstrate that Independent Publishers are viable paths for mystery/thriller/crime writers to follow.
Love to read about new authors? Don't miss my earlier interviews with multiple debut authors. You can scan through my blog posts by clicking on the link here. You can also click on this link to read more.
---
The Author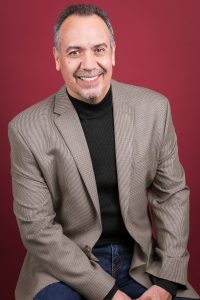 Steven Max Russo has spent most of his professional career as an advertising copywriter and agency owner. He got interested in writing fiction after one of his short stories was accepted by an online literary journal in 2013.
Then he caught the bug and began writing seriously. The publication of his first novel, THIEVES, has garnered praise from renowned crime and thriller authors from around the globe. With a gritty writing style and unique voice, he is quickly winning a legion of new fans. Steve is proud to call New Jersey his home.
Find out more about Steven by visiting his website and following him on Amazon
---
The Book: Thieves
Thieves is about a simple home invasion and robbery that goes terribly wrong. A young woman trapped by both circumstance and greed finds herself forced to fight for her life against a dangerous psychopath. It's a gritty story written in a somewhat noir style that really has no "good" characters in it — just different degrees of bad.
To buy the book, click on one of the following links:
• Amazon — Trade Paperback | eBook
• Amazon UK — Trade Paperback | eBook
• Barnes & Noble — Trade Paperback | eBook
• IndieBound — Trade Paperback
• iTunes — eBook
• Kobo — eBook
• Play — eBook
---
The Interview
Describe your publishing journey:
I guess like for a lot of debut authors, it's been a long, hard journey. Thieves is my first novel. I secured an agent fairly quickly, but he left his literary agency just a few weeks after taking me on to start his own firm and, because of legal considerations, dropped me along with some of his other clients. My second agent shopped the manuscript but couldn't secure a deal. After a while I felt like she gave up on it (and on me), so we parted ways. I had trouble finding another agent to take me on and then my friend and mentor, the writer Charles Salzberg, introduced my work to his publisher at Down & Out Books and here I am.
What inspired you to write this novel?
My wife and I were on vacation and walking the beach on Sanibel Island, FL. We were absently talking about what we would do if we ever got the chance to retire. I had sold my first short story the year before and I told her that instead of taking up golf, I might attempt to write a novel. She looked at me and asked, "Why wait?" Hmmm, I thought, why indeed? So I started writing the day we got back home and three months later the first draft of Thieves was finished.
 What are you working on now?
My second novel, THE DEAD DON'T SLEEP, is due out from Down & Out Books in early 2019. It's a thriller about an ex special ops soldier from the Vietnam War, now nearing 70, who finds himself being hunted by a squad of psychopaths that he helped train during the war. I am also currently putting the finishing touches on my third novel tentatively titled THE DEBT COLLECTOR about a young woman who collects outstanding debts for low-end bookies and mobsters. It's a fast, fun read with a charming yet violent character named Abigail Barnes whom I just fell in love with.
---
The Author
Liz Milliron has been making up stories, and creating her own endings for other people's stories, for as long as she can remember. She survived growing up through reading, cutting her mystery teeth on Agatha Christie, Mary Higgins Clark and, of course, Nancy Drew.
As an adult, she finds escape from the world of software documentation through creating her own fictional murder and mayhem. She is a member of Sisters in Crime, International Thriller Writers, and Pennwriters. She lives near Pittsburgh with her husband and two teenage children, and fantasizes about owning a dog – one of these days.
Find out more about Liz on her Website, Facebook, and Instagram
---
The Book: Root of All Evil
Finding a drug dealer and shutting down a meth lab should be just another day at the office for Trooper Jim Duncan. Discovering her co-worker's secret shouldn't trouble assistant public defender Sally Castle too much, either.
But when their investigations collide, they'll find themselves in the middle of scandal – and put Sally in a killer's crosshairs.
To buy the book, click on one of the following links: Amazon & IndieBound
---
The Interview
Describe your publishing journey:
Long. This novel started as a personal NaNoWriMo challenge in 2013. After two rewrites, I decided in May of 2015 it was ready to start querying. After a year, a few nibbles, and countless rejections, I decided to let my current critique group take a look at the book. Maybe it wasn't as ready as I thought. What I hoped were going to be tweaks turned into another full rewrite, which led to another year of querying, again with no results. I moved on to small presses that didn't require agented submissions. Still no luck. Then a couple friends of mine announced deals with Level Best Books. I researched them and asked for advice from Annette Dashofy, one of my critique partners (and someone whose writing I admire a lot). She said go for it, so I did. I decided, however, that if Level Best passed, this series simply wasn't meant to be and I'd move on to something else.
I went from query to three-book contract in less than a month. So nothing, nothing, nothing, BAM! is a very apt description.
What inspired you to write this novel?
I said this was a personal challenge. I'd written one novel that is in a drawer where it belongs. I'd written several short stories with these characters, but could I write a novel? I waited for the right idea. Then one day I was walking down a sidewalk (or standing in a shop, I can't remember exactly) and I overheard someone on a cell phone say, "You'd better fix this. Or else!" Of course that got my brain off and running, and the novel was born.
What are you working on now?
Two things, actually. I'm polishing up the second novel in the series, Heaven Has No Rage, which is scheduled for release in August 2019. At the same time, I'm working with my critique group on the third book, Broken Trust, scheduled for release in August 2020. Yes, I'm a bit of an overachiever.
---
The Author
Deirdre Feehan is a writer, librarian, and native of California. She travelled extensive in Europe and resided in London for a time. She completed the UCLA's Writer's program in 2009, specializing in fiction. Her recent work includes an essay on Sir Carol Reed for the Senses of Cinema database, a photographically illustrated children's book, ABC starring Teddy and his friends, short stories in magazines and online 'zines, and two poems, Orpheus & Eurydice: Two letters, in the online journal, Slow Trains.
She received honorable mentions in the 2015 Soul-Making Keats Literary Competition for her unpublished novel, Aldo's resume and in the 2015 Ultra-Short Competition sponsored by The Binnacle at The University of Maine at Machias. Taylor on loan is her first foray into crime fiction.
To learn more about Deirdre click here for her publisher page and follow her on Amazon
---
The Book
After finding a banker hanging from Blackfriar's bridge, a young officer is used by the London Metropolitan Police to expose the money laundering and murder being perpetrated other officers.
Buy the book on Amazon, and Barnes & Noble
---
The Interview
Describe your publishing journey:
I began the work in 1995 and read one of the chapters at a writers' conference in Holland in 1997. The other writers there were very disturbed by the violence of the scenes. The work was radically rewritten while I attended UCLA's writers' program from 2006-2009. Though I queried twelve agents about publication in 2009, only John A. Ware was interested.
He and I worked together by email and phone, resculpting the manuscript toward publication. After his death, I queried many agents but none was interested. My teacher, Michael Buckley, suggested a number of publication avenues, one of which was Black Opal Books. They accepted the work in 2017. Further editing occurred between acceptance and publication in 2018.
What inspired you to write this novel?
In 1982 an Italian banker was found hanging from Blackfriar's bridge in London. The Metropolitan police initially ruled the death a suicide. I knew immediately based on the location (a heavily traveled, brightly painted bridge over the Thames) that that assessment was a lie. I began to formulate a story based on why the police would make such a ludicrous announcement.
What are you working on now?
I am writing a third novel featuring several of the main characters from my debut novel, Taylor on loan. Set in Amsterdam, the novel explores how and why these various police officers meet and begin working together on international fraud. It all begins with a jeweler's death in Amsterdam.
---
Thank you all for joining me today on my blog – Congratulations on your debut novels!