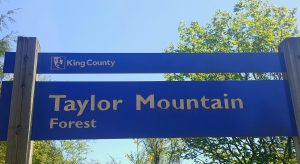 Surviving Covid: I'm doing the best I can . . . as a writer, an editor, and an over fifty woman with preexisting conditions. (My doctors never have been able to figure out why my body can't hold iron . . . and "undiagnosed tachycardia" really is a diagnosis, how's that for a kick in the pants?)
---
Many of you know that my legal name is Elena Hartwell, Taylor is a pen name. I've always been fond of Hartwell and the history of the family line.
The very first "Hartwell" came over to Britain from Normandy as the righthand man to William the Conqueror in 1066. My ancestor, William Peverel, and William the Conqueror were so close, there was even speculation Peverel was actually a bastard brother of the first Norman king of England. Though as William the Conqueror was also a bastard, that rumor is a bit murky.
The king gave Peverel a piece of land, know for the "well" that existed there where the "harts" came to drink. A well, in those days was a naturally occurring spring. A hart was a large stag, typically over five years of age. The deer in that area were red deer. Thus the land became known as Hartwell and William's descendants took on the name.
---
This brings me to the family crest (coat of arms) and family motto. Sorte Sua Contentus.
Content with his lot.
I've always loved that motto. Nothing about valor or brutality, nobility or ruthlessness, though one could certainly speculate that Peveral was all those things. No, the family was given the most wonderful of mottos. Contentment.
---
As we've continued to move through this very strange year, I've often thought, what's my motto for enduring our current situation?
---
Surviving Covid
As we've continue to move through this very strange year, I often think, what's my motto for enduring our current situation?
If I carved a coat of arms for myself today, I would use the motto: Ego non possum facere optimum – which, if Google translator worked correctly, means I'm doing the best I can.
I think that's what we're all doing. It's just that "I'm doing the best I can" manifests differently for each of us.
We are each made of a different constitution. What's easy for one person is a struggle for another.
We are all blessed with different abilities and traits. Some of us are stoic and pragmatic, others are given to anxiety and depression.
And while we all experience the same pandemic, none of us have the identical set of circumstances. So one person's inconvenience can be another person's death sentence. It makes it tricky to fully appreciate another person's state of being.
---
 I'm doing the best I can
---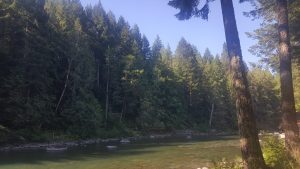 Surviving Covid
For myself, I am incredibly grateful for my set of circumstances. I primarily work from home, live in a gorgeous location, and have space around me. And I have my horses to keep me outside, active, and engaged in something other than the daily news.
But even for me this can be a struggle. I can't imagine what the situation is like for those less fortunate.
---
I see a lot of anger on social media. Anger toward  people who are jeopardizing the health and well-being of others. A lot of people throw around words like stupid, selfish, and thoughtless. And maybe that's true. Maybe those people are stupid, selfish, and thoughtless. Or maybe something else is true.
Maybe they lack education. Or lack access to informed, scientific-backed research. Perhaps they lack the courage to go against the norms of their own social circle.
Or maybe they are just scared. Fear is an intense motivating factor in much of human behavior.
---
Five Reasons to Stop Using the Term New Normal, Click here to read more.
---
Surviving Covid
Regardless of why people do what they do, what choices they make, what behavior they exhibit. It's also possible they are doing the best they can.
I recently read about a 30-year-old who went to a COVID party. Another young friend had contracted the disease and they "had a party to see if it was real". Of course several people became ill and this one thirtysomething died from the disease. According to the Guardian, his last words were "'I think I made a mistake, I thought this was a hoax, but it's not."
We've all done stupid things. For most of us, the price just wasn't this high.
Was he stupid? Selfish? Thoughtless? We could attribute those adjectives to him. Or we could look a little deeper. What led him and his friends to believe this was the thing to do? Why were they so unaware of the seriousness of the disease? Why did they go against science? What created the worldview that led them down this path?
Those are the questions I think about when I read about events such as this. Rather than assume stupidity or arrogance, let's consider instead, how did we, as a culture, get here?
Anger as a survival tactic
I understand the anger. Especially if we believe there is a direct potential impact on our own well-being. Human beings come into the world pre-programmed to protect self, family, and tribe. Those instincts run deep.
But I'm going to encourage all of us to consider that everyone is doing the best they can, and that's all that each of us are capable of, within our own set of given circumstances.
Let's take politics out of the conversation about how to keep each other safe. Let's respect the most vulnerable among us cannot afford to get this disease. It might never touch you, but it could kill your neighbor.
And your neighbor is just doing the best they can.
---
Header photo by Comfreak on Pixabay. Click here for more information.
---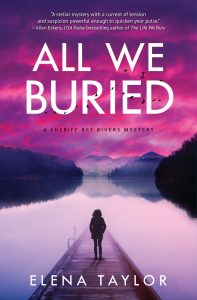 Elena Taylor is the author of All We Buried, available now in print, e-book, and audio book format at all your favorite on-line retailers. And don't forget many independent bookstores can order books for you and have them shipped to your home or for curbside pickup.
For more information on All We Buried, click on the link here to visit the home page.