Three new ITW Debut Authors with their fabulous  novels. It gives me great pleasure to introduce you to Cheryl L. Reed, Debra Sennefelder, and Tom Hunt. If you'd like to discover additional debut authors, check out one of my recent posts here.
---
CHERYL L. REED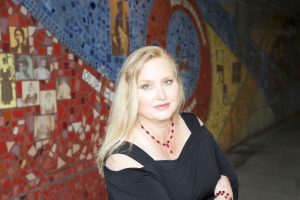 Cheryl L Reed is an author and a journalist. Currently, she's working on a series of novels set in Chicago. Cheryl has an MFA in fiction writing from Northwestern University.
She has been a staff reporter and editor at a number of newspapers and magazines, including the Chicago Sun-Times. She lives with her husband, Greg Stricharchuk, a writer and a former editor for the Chicago Tribune, and their two lovely dogs, Graycie and Molly.
You can find Cheryl on Facebook, Instagram, and Twitter
---
The Interview…
What is one of your favorite elements in your debut novel?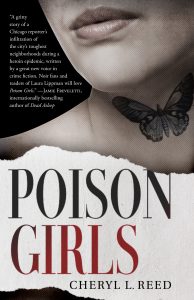 My favorite element in my debut novel, Poison Girls, is that most of the shocking details in the book are all true. The book is based on a real case in which 250 people died from overdoses of fentanyl-laced heroin, including several teenage girls. The book follows the narrative arc of a true case in which I followed teenage girls doing drugs and what happened to them and me.
What led you to writing your first novel? 
I am a journalist and my first book, Unveiled: The Hidden Lives of Nuns, was based on four years I spent living off and on with nuns all over the country. I wanted to write another nonfiction book about girls doing drugs, based on my own journalistic experiences, but realized there were too many complications with revealing identities that would compromise the book. I decided then to write a novel. But writing fiction is much harder than I thought. Though I had spent my entire adult life writing for a living, writing fiction required me to break my ingrained habits as a journalist. I had to learn to trust my imagination and to write what I see in my head instead of what I saw as a journalist. All in all, it took 12 years to write (and rewrite and rewrite…) and publish Poison Girls.
What are you working on now?
I am writing a sequel to Poison Girls involving several of the main characters, only this book is told from three first-person points of view. In this book, a black man is accidentally shot by a white woman who knows the police won't believe her, so she goes on the run. The book trails her as she changes her identity and lives on a remote island near Canada. The other two point-of-view characters are two men chasing her, one is her sort-of boyfriend and the other a man who filmed her shooting the police officer.
---
DEBRA SENNEFELDER
Debra Sennefelder is an avid reader who reads across a range of genres, but mystery fiction is her obsession. Her interest in people and relationships is channeled into her novels against a backdrop of crime and mystery. When she's not reading, she enjoys cooking and baking and as a former food blogger, she is constantly taking photographs of her food. Yeah, she's that person.
Born and raised in New York City, she now lives in Connecticut with her family. She's worked in pre-hospital care, retail and publishing. Her writing companions are her adorable and slightly spoiled Shih-Tzus, Susie and Billy.
She is a member of Sisters in Crime and Romance Writers of America.
She can be reached at Debra@DebraSennefelder.com
You can also find her on Facebook, Instagram, and Amazon
The Uninvited Corpse is her first novel.
---
The Interview…
What is one of your favorite elements in your debut novel?
That's really hard to say. I love all the characters, the scenes, everything. It's my baby. But since I have to choose, I'd have to say the last chapter is my favorite. It's in the last chapter where the murder has been wrapped up and the amateur sleuth's life returns to normal but not quite to what it was because things happened along the way to the ending. It's hard not to damage some relationships when you suspect someone of murder. At the end of the book Hope reflects on the choices she made that led her back to her hometown and comes to a conclusion of whether it was a bad idea or a good idea.
What led you to writing your first novel?
I honestly don't remember what gave me the idea to write my very first book, it was so long ago. If we fast forward to spring of 2015, I was writing a romantic suspense novel and something just felt off about the book. About six months earlier I'd shut down my food blog because I wanted to put all my energy into writing fiction. Working full-time, blogging and writing was a lot to juggle so I made the decision to stop blogging. As I was working on the romantic suspense I kept thinking about the cozy mystery I wrote years earlier and discussed it with my critique partner and came to the decision to try writing another cozy mystery and I had the idea of making my sleuth a food blogger, something I knew very well. And, as they say the rest is history.
What are you working on now?
I am writing book three for the Food Blogger Mystery series. Book two, The Hidden Corpse, has already been turned into my publisher and will be released in April 2019.
---
Tom Hunt

Tom Hunt​ was born in a small town in Iowa, attended The University of Iowa, and currently lives in New York City. He's worked as a printer salesman, a hospital administrator, and is currently an award-winning advertising copywriter.
Find more out about Tom by visiting him on social media.
Killer Choice is his debut novel.
---
The Interview…
What is one of your favorite elements in your debut novel?
The pacing.  I tried to write something fast-paced that moves very quickly.  I like books with direct writing that zips along.
What led you to writing your first novel?
This is the 4th novel I've written but the first one that sold.  I was stuck in query letter hell for the first three but was lucky enough to find an agent for this one.  Even luckier when she sold to book to an amazing editor.
What are you working on now?
Edits to my next book.  Another thriller, coming from Penguin in 2019.  Can't give away any plot details yet but I will soon.
Always happy to meet new authors! Looking forward to all your books.